AMERICAN INDIAN MOVEMENT
Arizona Chapter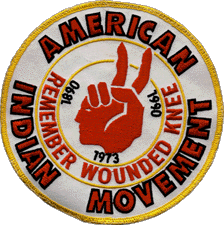 AIM, Arizona officially recognizes and endorses the performers
highlighted on this site. They have supported us with their time
and energies, are all entertainers of the highest caliber and
we wish to recognize them here. Over time the list
of performers mentioned here will grow.
Please visit regularly for updates
and information...
---
---
By My Signature I Support The Granting Of A
Presidential Pardon For Leonard Peltier