Francis Jansen's Sculpture of
Ta' Shunke Witko


"...the Lakota people do not wish to have the Francis Jansen sculpture as part of this Bill. The people were not consulted about this sculpture and no one connected with the Wounded Knee community or actual landowners authorized such a sculpture. Should the Park Service insist on locating the sculpture on Wounded Knee lands, the Lakota Nation now and forever disavows any obligation to maintain, protect, and/or preserve such sculpture." Wounded Knee Landowners Association...
Kinyan Cu, a traditional elder and a true survivor -descendent of the 1890 Masscre at Wounded Knee - [affiliated] with [neither] the Wounded Knee Landowners Association nor the Wounded Knee Survivors Association comments on the Jensen statue:

[The] "Bigfoot Claims Council was chartered by an act of Congress in 1920 or thereabouts, and the Wounded Knee Survivors Association (WKSA) was formed in just the last 10-12 years. The WKSA has lost all credibility and nobody pays attention to them anymore. They are no longer a viable and chartered organization. They lost credibility when their president demonstrated herself to be a bragger and loud-spoken and adopted the traits of greed and so forth. Therefore, when the WKSA says they are for something, then there is always a motive behind it (acceptance, publicity, money) and they speak for nobody but themselves and their own financial concerns. So, the WKSA wants the statue to meet their own interests, but the landowners and traditional Lakota people do not want this thing at our sacred site. We don't want this statue or the park."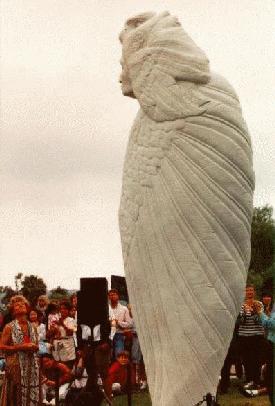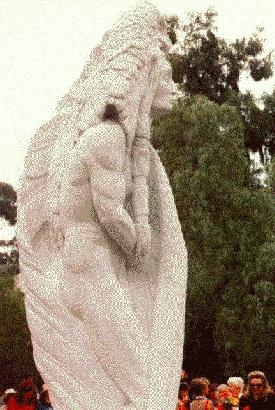 Francis Jansen's Sculpture